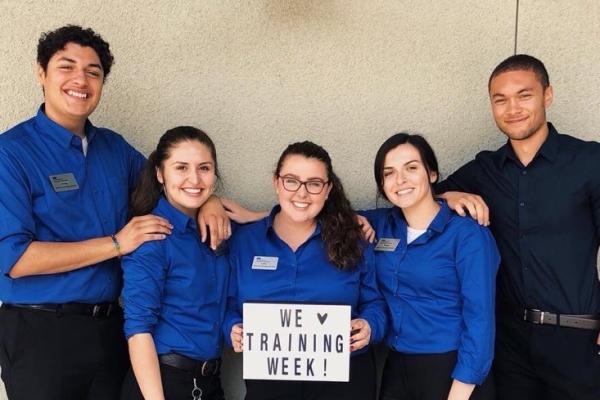 We employ over 80 students annually in hospitality and administrative roles, and our summer conference season would not be possible without all of our student staff. The revenue generated by summer conferences helps to lower student housing fees and enhance existing residential communities.
Now Hiring
We are not currently hiring for any student staff positions, but please check back in the future as open positions will be listed here. Scroll down to see the student staff positions we typically hire for each year.
"Really good experience that helped me be more meticulous in paying attention to details and being truly organized."
-Vista, former Financial Assistant
"This position allowed me to grow and develop thoroughly! I was able to work in an environment with kind, like-minded professionals who were willing to lend help wherever necessary. I enjoyed being able to train with a large diverse staff on topics that have shaped both my personal and professional life."
- Vivian, Former Guest Services Manager
"I really enjoyed the work atmosphere in the office. Everyone was very welcoming and made me feel like the work I was doing was meaningful."
- Peter, former Operations Assistant
Other Positions
In addition to positions for which we are currently hiring, we employ a number of other students in Conference & Hospitality Services. The positions listed below are currently filled or are seasonal positions that we are not currently hiring for. As we open applications, these positions will be listed above under "Now Hiring."