Situated on coastal bluffs with ocean view rooms, UC Santa Barbara is located just across the water from Channel Islands National Park and is a versatile and convenient summer conference location. Often called the "American Riviera," Santa Barbara is a gem of natural beauty. Come enjoy this scenic environment and discover all that our campus and community have to offer. We'd love to host your next summer conference.
About Us
We have experience in serving local, national, and international clients since the 1970s. Part of our commitment to your event means providing a professional Conference Manager to guide you every step of the way. We have extensive knowledge of the campus and the surrounding Santa Barbara area.
We can help you create a truly memorable experience for your attendees.
What conferences & events do we host?
Academic Conferences
Student Leadership Conferences
Religious Conferences and Church Retreats
Corporate Conferences
Athletic Camps
Cheerleading Camps
College Prep and Outreach Programs
Professional Association Events
... and many more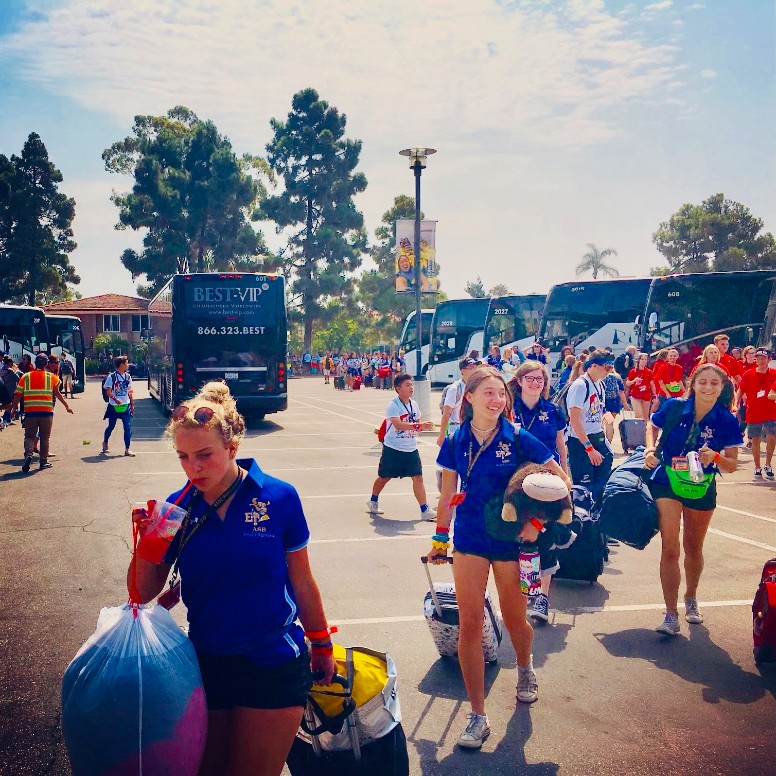 75% of our clients return every year
Affordable rates that include lodging, 3 meals a day in the dining commons, and WiFi
Unique and authentic residence hall and apartment accommodations offering spectacular views of the ocean, lagoon, and mountains
Experienced and professional Conference Managers
The only UC campus located on the beach
24/7 front desk coverage for safety and security
Complimentary gathering spaces inside campus lodging
Nationally-recognized food service, offering organic and local food, and all-you-care-to-eat dining commons
Outdoor green spaces, Storke Tower, natural wetlands, LEED certified buildings, and our commitment to sustainability
Thematic catered events on the beach and campus settings overlooking the ocean
Dynamic meeting spaces indoors and outdoors with audiovisual equipment and skilled technicians
Santa Barbara offers endless local attractions for all ages, such as beach events, hiking in the foothills, or exploring downtown
Conference Coordination Options
Conference season begins in late June and goes through Labor Day weekend in early September.
Contracting for returning programs: October to December
Contracting for new programs: January to April, last inquiry is May 1
We recommend that you contact us as soon as possible to discuss availability and a rate quote. 12–18 months in advance is ideal but contact us anytime to talk to a Conference Manager about possibilities.
The maximum size group we can accommodate is 1,000 people.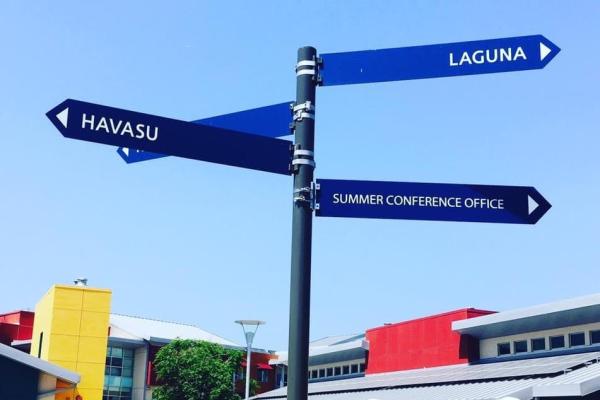 "The Conference & Hospitality Services staff is the primary reason why we elect to hold our annual Summer Seminar for Language Teachers at UCSB each year. The staff's devotion to understanding our unique program needs and their level of professionalism is second to none."
- California Foreign Language Project, Stanford University
"We chose UCSB because of the great central location for our participants. It's close to the airport, a beautiful campus with excellent facilities (the food is also delicious!), and the university staff is fantastic. We come back year after year because of the personal attention given to our group."
- For the Strength of Youth Conferences